NEW
2022
Delighted that WHAT FIRE was longlisted for The Laurel Prize for 2022. Huge congrats to the long- and shortlisted poets, particularly Kiwi poet Rebecca Hawkes.
Very happy to have a poem in BEST NEW ZEALAND POEMS, a terrific annual anthology as well as a way to meander through recent New Zealand poetry. Kate Camp is the editor this year. My poem comes from my latest collection, WHAT FIRE.
RECENT
October 2021
Afterlives, the most recent novel by the new Nobel Laureate, Abdulrazak Gurnah, is excellent. I discovered it recently—living in Berlin and looking for more stories about German colonial history—and I've been buying copies for friends. So I was delighted to see Gurnah win the Nobel this week!
This also prompted my first piece in Norwegian, in the excellent Vagant.
October 2021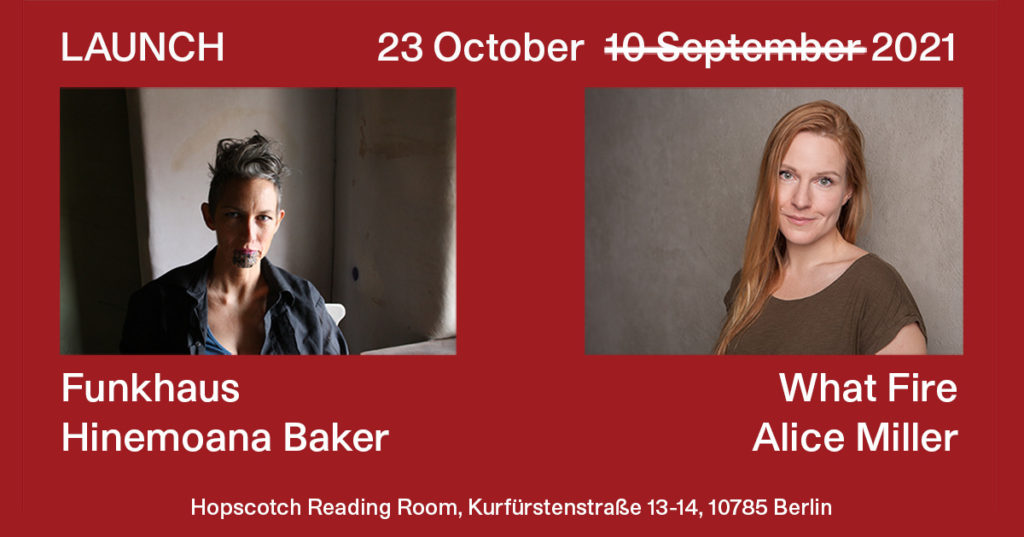 Time for a little poetry launch in Berlin. Postponed due to a thunderstorm, but at last happening on the afternoon of the 23rd of October. Hinemoana's new book, Funkhaus, is magnificent. Buy it wherever you are, and please do join us on the 23rd if you're in town.
July 19, 2021
I had a lovely conversation with the novelist Nuala O'Connor at Politics & Prose. Grateful to Nuala, Politics & Prose, Tin House, and our terrific event sponsors, the Embassy of Ireland, Georgetown Irish Studies, and Solas Nua. You can watch the video here.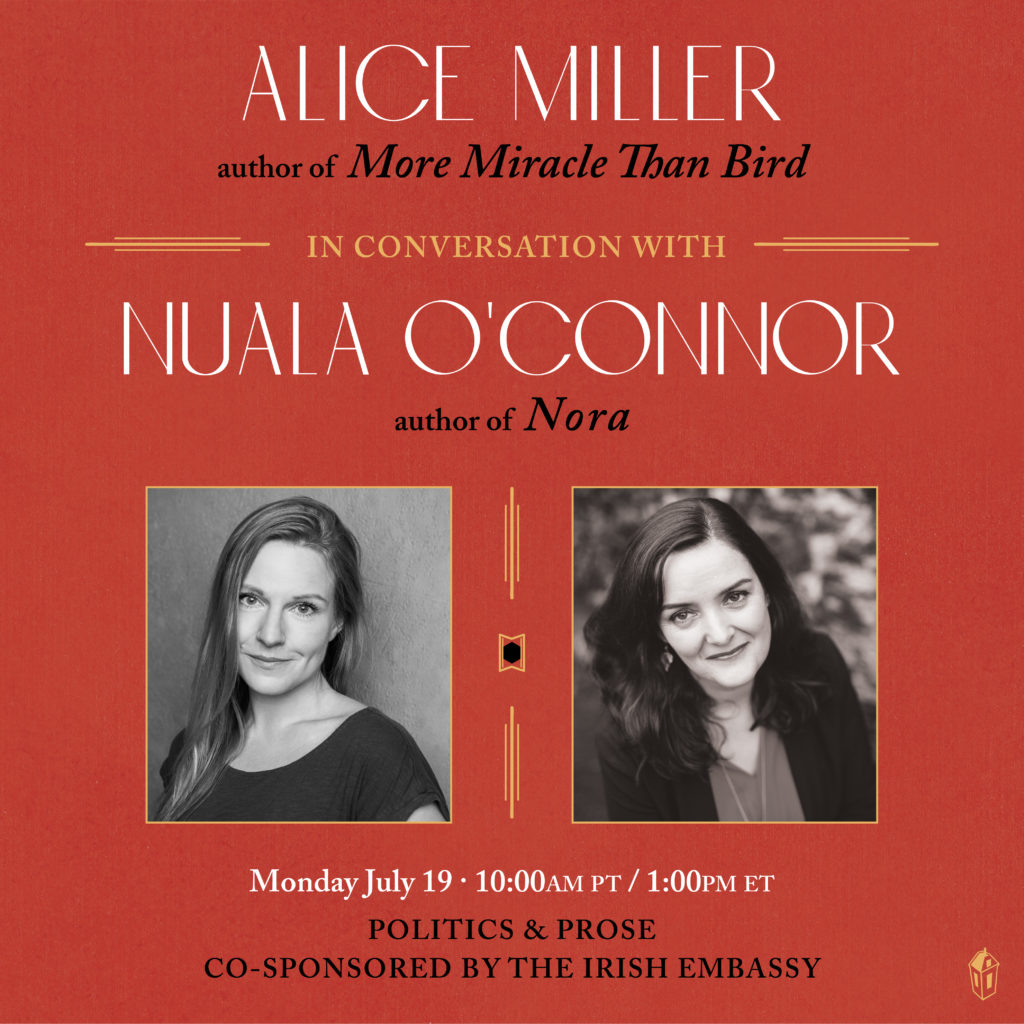 July 13, 2021
I have a poem up at The Friday Poem for The Spinoff. Cheers to the editor, Chris Tse.
April 19, 2021
On April 19 2021, WHAT FIRE will be out in the world! You can read more about my latest book of poems here.
May 5, 2021
The launch of the three new Pavilion poetry books is on May 5, featuring the excellent Alice Hiller and Sarah Westcott! Online of course… The three books are Sarah Westcott's Bloom, Alice Hiller's bird of winter, and my own What Fire. Our editor is the wonderful poet and human, Deryn Rees-Jones. You can register to go here.
Coming in May 2021
The paperback of More Miracle than Bird is out in May! The cover has just been finalised at Tin House, and it's a beauty!
January 2021
Happy new… ah dear. The pandemic just keeps rolling on…
In other news, the lovely people at Ambit Magazine have published two poems of mine in their current issue. The poems are from my forthcoming collection, WHAT FIRE. There's even a video of me reading one of the poems. Also on display is my self-administered haircut (it's meant to be uneven, I promise).
November & December, 2020
A new poem, After The Internet, was published in the December issue of The New Republic. If I had to choose a favourite poem from my new collection, it would be impossible. But it might well be this one.
Although it could also be the two poems that appeared in the beautiful winter issue of Poetry Wales.
Much gratitude to the editors, Cathy Park Hong and Jonathan Edwards!
October 4, 2020
On Radio New Zealand, I spoke to Lynn Freeman about Georgie, chatting to the dead, and the surprising New Zealand connection in More Miracle than Bird. You can listen to our conversation here.
July 21, 2020
7pm ET: A conversation with Paula McLain, author of Love and Ruin. Hosted by Watermark Books & Cafe, KS. Via Zoom + Facebook Live. Register here.
July 10, 2020
More Miracle than Bird is on Amazon's list of Best Literature & Fiction of 2020 So Far.
July 9, 2020
A conversation with Christopher Castellani, author of Leading Men. Hosted by Northshire Bookstore, NY. Event via Zoom.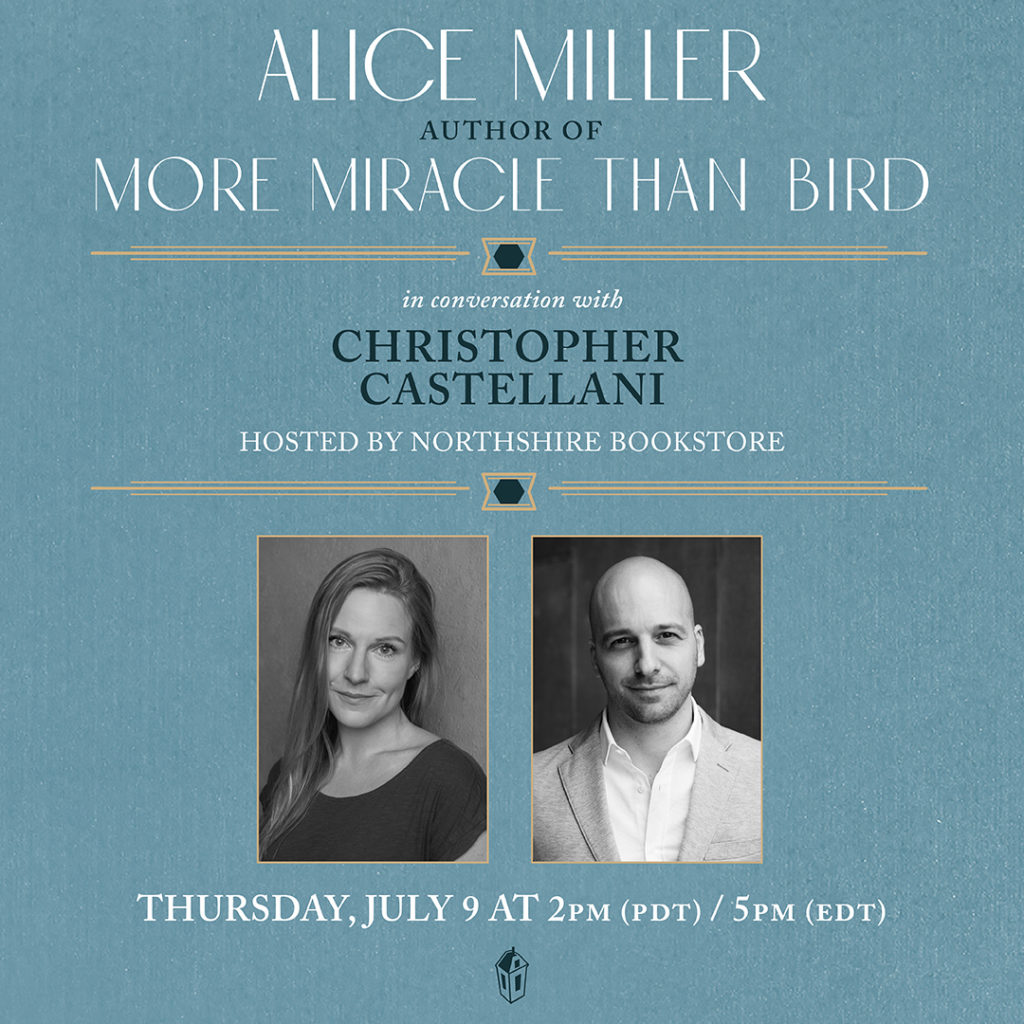 July 2, 2020
I explored a few famous literary relationships for Electric Literature.
Dorothy Shakespear and Ezra Pound
June 11, 2020
Over at LitHub, I discuss what it was like to write More Miracle than Bird, or the highly scientific approach of "galumphing about in meadows of books."
May 21, 2020
More Miracle than Bird is on Alida Becker's list of historical fiction summer reading recommendations in The New York Times Book Review:

"History, it's said, is written by the winners — and that usually means men. But in the realm of historical fiction, women have plenty of opportunity to take their revenge, and right now Hilary Mantel isn't the only one doing it. In fact, there's a small army of women offering their own slant on what life was like for our ancestors, near or far, famous or obscure. Here are some of them — and they're all winners."
May 20, 2020
More Miracle than Bird just arrived in Berlin!